Our wonderful new school opened in September 2015. The original building, which has been demolished to open up more space in our community, opened in 1947.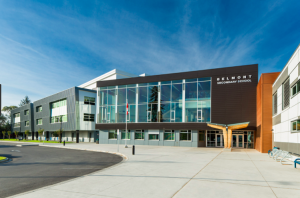 The Library/Learning Commons is a beautiful multi use space with a view of Langford Lake.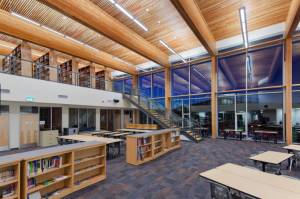 The hallways and common spaces are spacious and open with an abundance of natural light.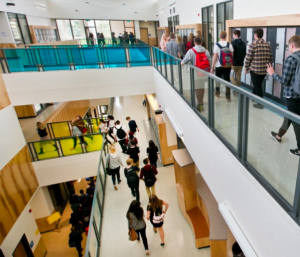 The gymnasium is the largest in the province of BC!