It's hard to believe we head back to school in 3 weeks as we begin the 2019/20 school year. Our Custodial team have been working hard all summer getting the school ready for another great year. We will be publishing/emailing information soon with further details about the school year start up.
A few reminders for students and their families to consider:
Only grade 9 students attend the first day (Sept. 3) and begin their day with a welcome assembly in the large gym at 9:15am. Their names will be posted by alpha throughout the large gym with their block A teachers name and room number. This block will act as a "homeroom" for them. Students will receive their schedules from their block A teacher and will get a chance to visit each of their 1st semester classes. They will be dismissed at approximately 11:45am.
All students attend school on Sept. 4 and the block order for the week will be ABCD each day. Grades 10 through 12 students should know who their block A teacher is and have reviewed their schedules by accessing the student or family portal via MyEd BC after August 23.
We will also be providing students with instructions prior to the beginning of school year about how to chose a locker on-line.
A reminder to check the school App for updates and information as well as our website. The first edition of the Belmont Bulletin our bi-monthly e-Newsletter will be published on August 29.
Summer Office hours are as follows:
Mon. July 8th to Mon. Aug. 5th – Office is Closed
Tues. Aug. 6th – Fri. Aug. 23rd – Hours 8:00am – 2:30pm (Limited Staff)
Mon. Aug. 26th – Hours 8:00am – 4:00pm (Admin, Counsellors, Clerical Staff Return)
Registration is now open for the 2019 FastTrack Summer Learning program through Westshore Learning Centre. This program provides students with the opportunity to attend face-to-face sessions with their teachers, as well as complete online paper-based assignments each day. This is an excellent opportunity for students interested in finishing their courses quickly. All courses are offered at Belmont Secondary School.
For more information and to register, click HERE.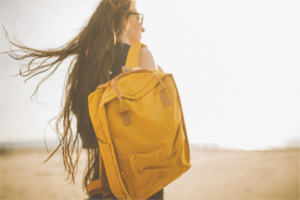 Our wonderful school opened in September 2015.  The original building, which has been demolished to open up more space in our community, opened in 1947.