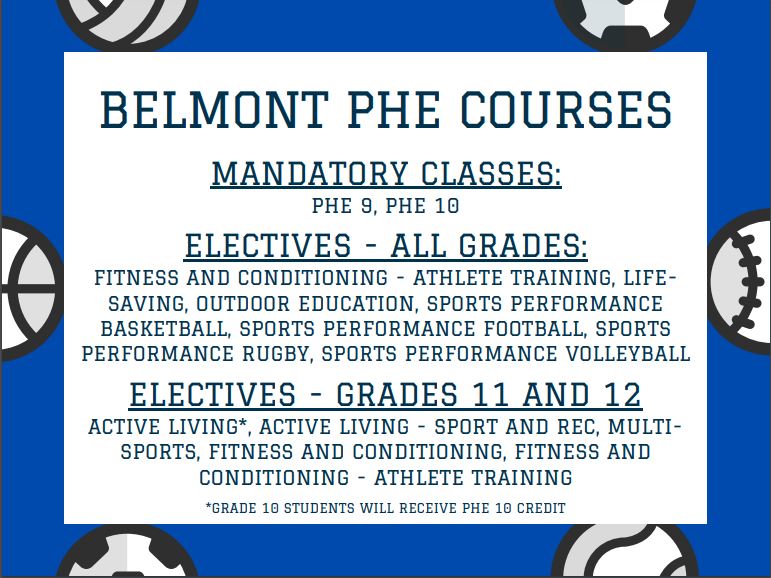 ---
Frequently Asked Questions
All students MUST complete PHE 9 and PHE 10, as these are provincially mandated courses. Students can also take Active Living 10, to receive their PHE 10 credit.
How many PHE courses am I able to take during the school year?
Grade 9 and 10 students can take 1 additional elective course during the school year. They can also take another PHE course if it falls outside of the timetable (FY block). 
Grade 11 and 12 students are able to take as many PHE classes as their schedule allows.
A course is offered inside the timetable as well as a FY block. Which course should I select?
The PHE department recommends that you register for the course that is in the timetable first.  If you want to make sure that you are enrolled in the course, select the FY block section as an alternate option.
Is there a set time or schedule for the FY blocks?
There is flexibility for when FY blocks will run depending on the teacher's availability and the student's availability.