Belmont Wear and Grad Hoodies are on sale now!
Belmont sweatpants, t-shirts, hoodies and grad hoodies are on sale now for a limited time! Sales are online-only. Visit bit.ly/belmontstyle for all the details! Brought to you by Belmont's Entrepreneurship 12 class. Act quick as sales end December 9th! You can also scan this QR code below.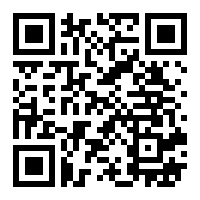 Dear Belmont Families,
While we encourage you to connect with your child's teachers at any point in the year, we have set aside Thursday, April 7th for dedicated semester 2 learning conferences.
To book an appointment, please go to link provided The MS Bookings site is now open for you to book a virtual conference with your child's teachers. We will keep the booking system open until Wednesday, April 6th at 12:00 pm. Interviews will be held on Thursday, April 7th from 2:00 pm to 4:00 pm & 5:00 pm to 7:00 pm. If you prefer a phone call or in person meeting to online, please contact your child's teacher.
To book an appointment, please go to link provided below at
https://outlook.office365.com/owa/calendar/BelmontSecondarySchool@sd62.bc.ca/bookings/
If you are unable to book online, please call our front office at 250-478-5501. If you are unable to book an appointment with a teacher due to availability, or if there is a unique reason that makes it necessary for a parent to meet face to face with a teacher, please contact the teacher to set an alternate time. Teacher contacts can be found here.
The schedule for students April 7th will be as follows:
Block B – 9:00-9:40 am
Block A – 9:45-10:25 am
Break – 10:25 -10:40 am
Block D – 10:40 – 11:20 am
Block C – 11:25 – 12:05pm
Conferences from 2-4 pm & 5-7 pm
Dismissal at 12:05pm
Thank you for taking the time to meet with your child and their teachers.
Education PlannerBC Parent Info Evening:
Parent virtual info evening put on by EducationPlannerBC on Tuesday November 16th, from 7-8:30PM. Please see attached link below for registration.
https://sfu.zoom.us/meeting/register/u5Yud-2ppjojG9eyWySWClS10SI7GD6EBo8q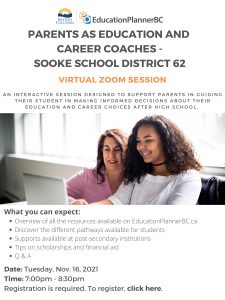 Please consider donating nonperishable items or cash donations for the Goldstream Food Bank. If you would like to donate cash, please use the links below. A tax receipt will be issued to you. Thank you!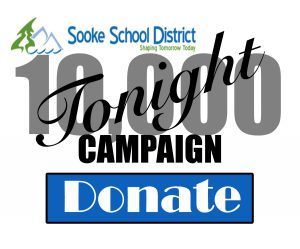 Grad photos (Nov. 23 – Dec. 4) – Guidelines
Please enter through the main doors only when it's your time for photos. No guests allowed in the school.
When you come in, wear a mask, sign in on the sheet on the circle table, and make sure you wash your hands or use sanitizer. Come up through the main stairs and go to Rm B217 (Media room next to Library Learning Commons). Your mask needs to remain on until the photographer asks you to remove. Only one student will be in the room at a time, and the room is sanitized in between students.
Put your mask on to exit the school, using the main doors only.
Please email Ms. Horner, mhorner@sd62.bc.ca, if you have any questions about the school protocol. For Lifetouch questions, please call 250-744-4100 ext. 1.
To sign up go to: schedule.prestigeportraits.ca
There is no code. Select British Columbia, Victoria, then Belmont
National Day for Truth and Reconciliation
A new national holiday, National Day for Truth and Reconciliation, takes place on September 30th. Earlier this month, the provincial government announced that schools and other work places would close in recognition of this day.
On Thursday, September 30th, all SD62 schools and buildings will be closed to commemorate the history and ongoing trauma caused by residential schools and to honour those who were lost and the survivors, families and communities who continue to grieve. Our school year calendars have been updated here.
For this year, there is a Ministerial Order that alters the instructional hours to accommodate September 30 being a day off. Future years are yet to be decided.
Join the nation on September 30th by wearing orange, reflecting on the truth of our shared history and supporting rich and diverse indigenous communities and neighbours.
Dear Grads and Families,
Congratulations to our wonderful Graduates as they cross the stage looking ahead to their bright futures!
The recorded Commencement ceremonies will be posted over the next few days here:
https://jump.sd62.bc.ca/Belmont-Grad-Recordings
Password: InspiredAcknowledgedSupported
The longer Belmont Grad 2021 video will premiere on Saturday, June 26 at 3pm: https://www.youtube.com/watch?v=11nYMQO387c
This professional produced video is for Grads and their families and showcases O Canada, 2021 Grad song, and Pomp and Circumstance performances, speeches from Superintendent, Principal, Valedictorians, and other special guests; Grad photo slideshow with Commencement comments; and a Student photo slideshow.
Thank you all for your continued support for the Belmont Graduates of 2021!