Belmont School will be on summer hours effective July 9th to August 17th.  Counsellors will be available on August 28th & 29th to meet with grade 10 – 12's for incomplete schedules or Grad credit concerns.  For emergencies, please email belmont@sd62.bc.ca as we will be monitoring incoming emails throughout July & August.  Have a fun and safe summer!
Our wonderful new school opened in September 2015.  The original building, which has been demolished to open up more space in our community, opened in 1947.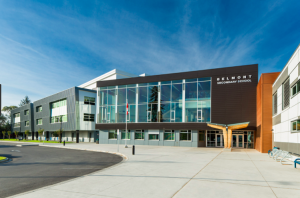 The Library/Learning Commons is a beautiful multi use space with a view of Langford Lake.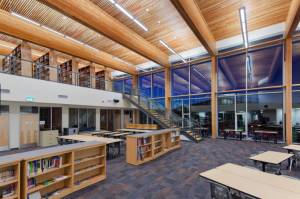 The hallways and common spaces are spacious and open with an abundance of natural light.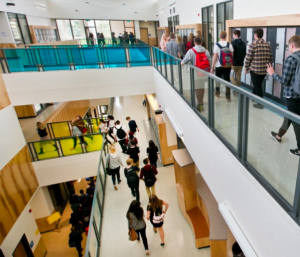 The gymnasium is the largest in the province of BC!