Production runs from May 22 – 24 @ 7pm in the Belmont Theatre and May 25 Matinee @ 2pm. Brunch is available on May 25 @ 12 for $25 at Belmont School. Food supplied from the House of Boateng Café.
To purchase tickets sign in to your School Cash Online or the link attached if you do not have an account https://sd62.schoolcashonline.com/Fee/Index.
Our wonderful new school opened in September 2015. The original building, which has been demolished to open up more space in our community, opened in 1947.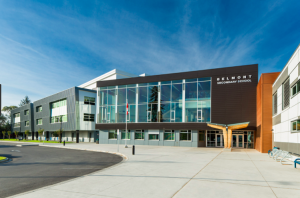 The Library/Learning Commons is a beautiful multi use space with a view of Langford Lake.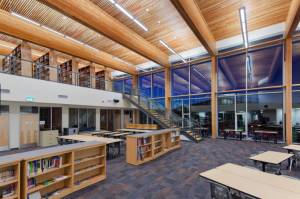 The hallways and common spaces are spacious and open with an abundance of natural light.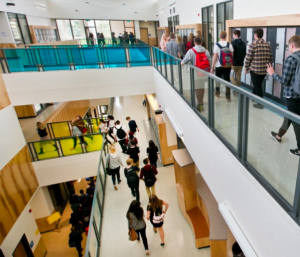 The gymnasium is the largest in the province of BC!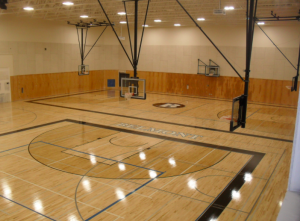 Community involvement in the education system is key to our success as a progressive and collaborative learning community. We want to be sure we are communicating with our parents and community in the best way possible.
Complete this survey by Monday, March 18 for your chance to win one of four $25 gift cards to Indigo books. Click on the image or link below to start the survey.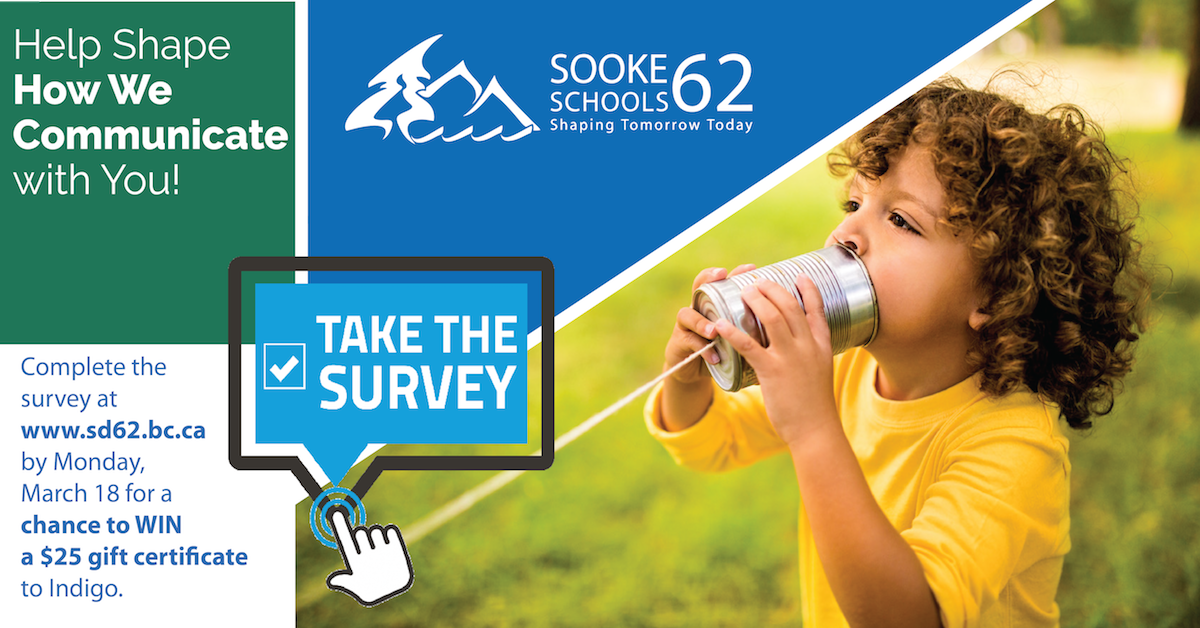 https://www.surveymonkey.com/r/SD62communications
Dear Parents and Guardians of grade 10 Belmont students;
Grade 9,10, and 11 students attended a presentation last week that provided instruction on how to select courses for their upcoming school year. We are moving from paper-based course selection to online course selection. The selection portal for students to select their courses will only be open and available to students and their families until Friday, March 1 . We have noted key points below so that you may view the process with your student.
Students must first establish their online user account on the My Educational BC portal site. The vast majority of students have already done so. If your student has not, please see the following attachment for further information. Please note that you must use a laptop or desktop computer for this initial step. Smartphone or android devices will not work. My Ed Portal Information
Students viewed a power point presentation with instructions to the online course selection process. We encourage families to view this power point on the Belmont web site. Here, you will find answers to questions that you may have about the online selection process.
You may wish to look at the BC Graduation Plan as student entering grade 10 are entering the graduation program.
The MyEd portal will be a very useful site to become familiar with over the coming years. It is here that students and families can view report cards, student schedules, course selection, etc.
Please ask your student to sign-up to see their counsellor-of-record if they have any specific questions about the course selection process.
Thanks for your support!
Island Health – Information for Students and Families
With the outbreak of measles in Vancouver, BC, families may be wondering what steps they can take to protect themselves from measles. Vaccination is the best method of protection. All school-age children and adults born in 1970 or later should have 2 doses of MMR vaccine for full protection. Most people born before 1970 are immune to measles because of past exposure or disease.
Please take some time to check your vaccination records to see if you or your children need additional vaccination. Vaccination is available from physicians, pharmacists (for adults and children over 5 years), and public health units (for children). Call ahead to your healthcare provider to ensure that MMR is available at your appointment.
If you have any questions or would like more information about measles and MMR vaccine, please visit healthlinkbc.ca and immunizebc.ca.
Your feedback is wanted: Draft SD62 calendars for 2019-2022
The school district has posted draft calendars for the next three years. Please provide any feedback you might have to info@sd62.bc.ca. Feedback will be open until Friday, February 22, 2019. The SD62 Board of Education must submit a Board-approved calendar to the government by the end of March.
Check out the calendars here: http://www.sd62.bc.ca/schools/calendar/