Please check the documents below (Belmont School Start Up 2018) for information regarding our school start up.  School begins on September 4th with Grade 9s only as in years past.  All grades are in attendance on September 5th for a full school day.
Students in Grade 9 will receive their class schedule on September 4th.  Grade 10-12 students will receive their schedules via mail in addition to the info below.
Our wonderful new school opened in September 2015.  The original building, which has been demolished to open up more space in our community, opened in 1947.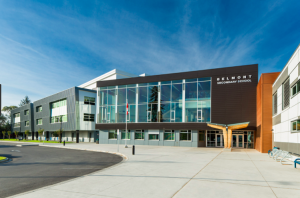 The Library/Learning Commons is a beautiful multi use space with a view of Langford Lake.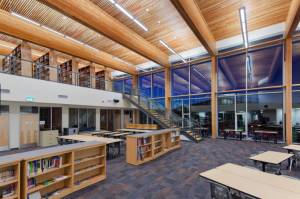 The hallways and common spaces are spacious and open with an abundance of natural light.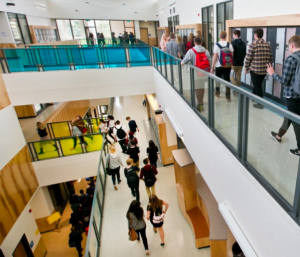 The gymnasium is the largest in the province of BC!