Just a reminder that the Belmont's Theatre on the Edge production of Tennessee Williams'  A Streetcar Named Desire is opening next Tuesday!! 
All Belmont Staff can attend the show with free admission or by donation. Tickets are $5 for students/seniors and $10 for adults.  You can purchase tickets online at https://sd62.schoolcashonline.com/Fee/Index or at the school.
The first 30 Belmont students (with ID) to buy tickets at the door (box office opens at 6:30) get in for free every night of the run.
 There are pre-show treats – Tarts and Iced Tea/Lemonade ($2 combo)!
 Hope to see you come out and support our young actors and our developing Theatre program at Belmont!!
Our wonderful new school opened in September 2015.  The original building, which has been demolished to open up more space in our community, opened in 1947.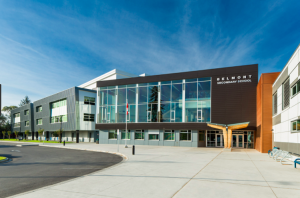 The Library/Learning Commons is a beautiful multi use space with a view of Langford Lake.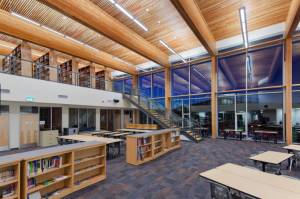 The hallways and common spaces are spacious and open with an abundance of natural light.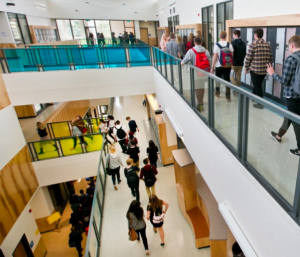 The gymnasium is the largest in the province of BC!